Save 15% on your order

Join Canax Life and enjoy discounts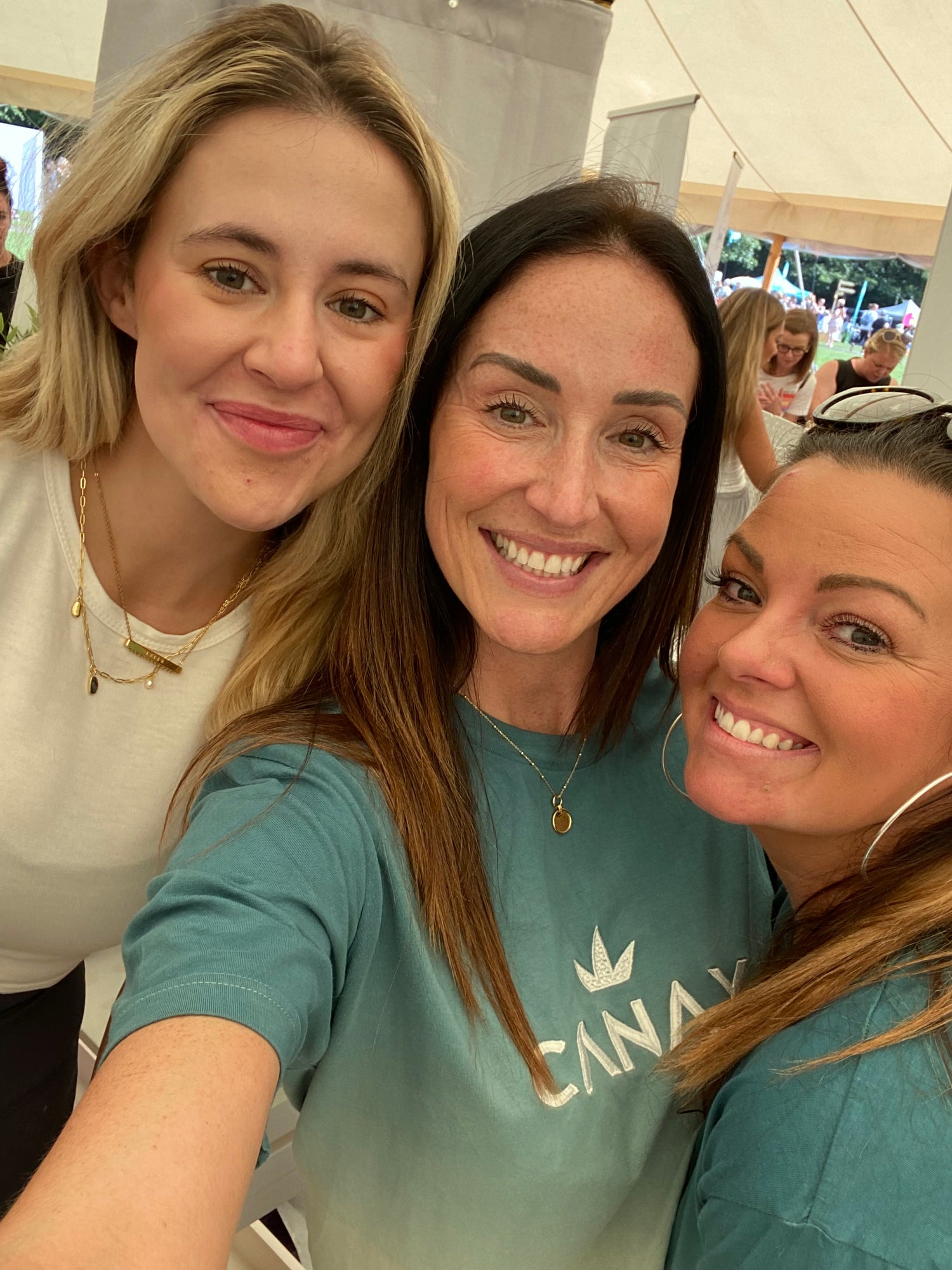 Become a Canax brand ambassador and earn!
Women love to talk - and when they do great things happen. We inspire and help each other to live our lives to the fullest, through word of mouth and recommendations people trust and believe in products, especially ours.
FIND OUT MORE





"I have been taking @canax Hey Hormones and can honestly say they work for me, I've noticed my symptoms aren't as strong as they normally are"

Chloe Ashoori, Influencer, 109K Instagram followers
"I have been using Hey Hormones to help balance my hormones, they
have helped calm my mood swings, reduce my anxiety and improved sleep"

Beth Bartram, Influencer, 461K Instagram followers
"Canax CBD Gummies help me sleep better, feel less anxious, less stressed and are great as a post work out treat too"

Scotty T, Public Figure, 3.5 million Instagram followers
'Canax Gummies help reduce the knee pain I have daily, CBD also helps me stay calm and level'

Chris Cohen - Ex Professional Footballer
"As a chronic pain patient myself, I really believe in the future
of CBD"

Tayla Shelley, PA - R GP, Manchester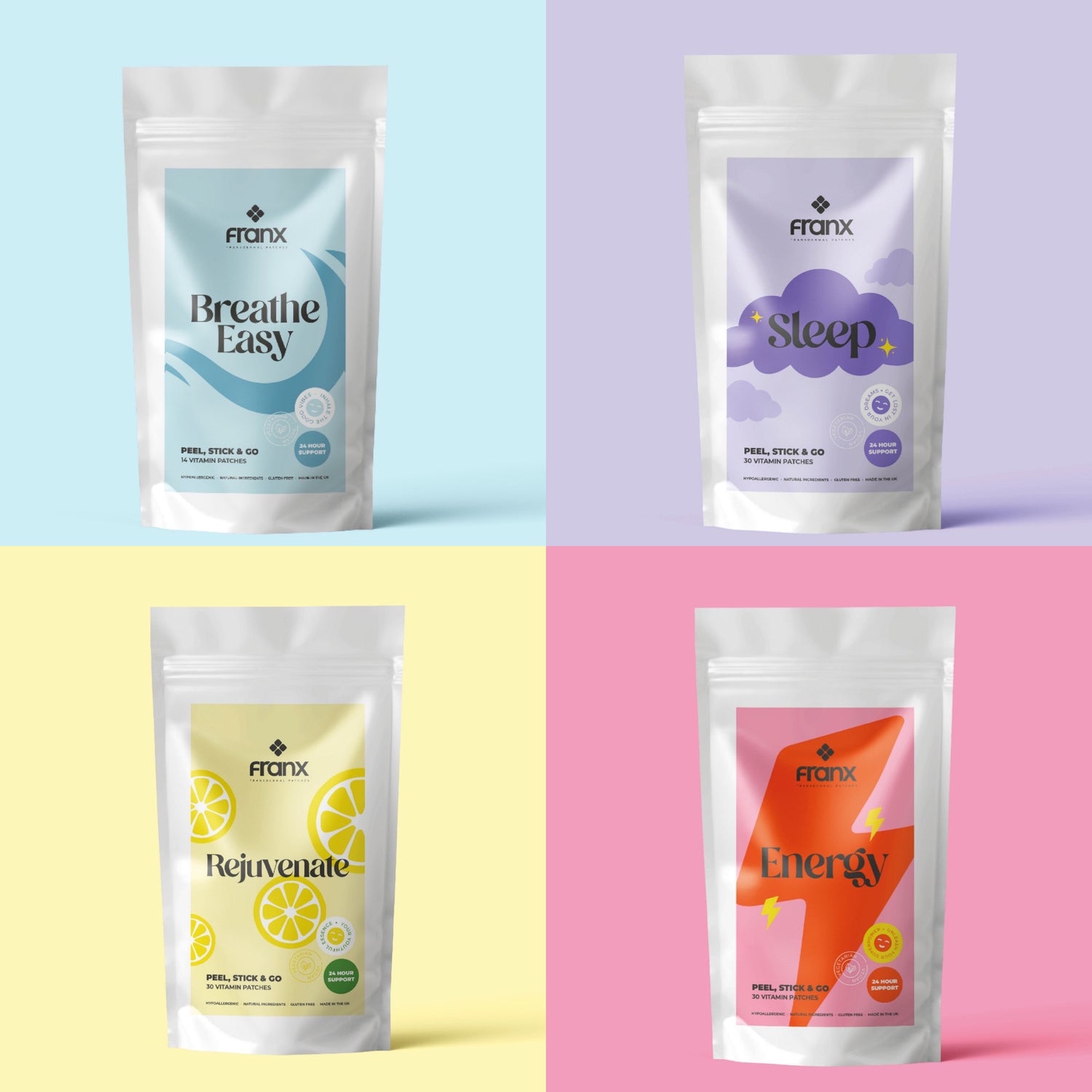 Introducing our new Franx Patches!
Introducing a range of innovative patches designed to address various health needs. The Breathe Easy patches offer respiratory support and congestion relief for clear breathing. The energy patches contain invigorating botanical extracts like Green tea, Taurine, and Glucuronolactone to enhance physical and mental performance. The Rejuvenation patch rejuvenates the skin with a potent blend of antioxidants, vitamins, peptides, and nourishing compounds. Finally, the sleep transdermal patches promote restful sleep and a healthy sleep cycle, ensuring you wake up refreshed and energized.
SHOP NOW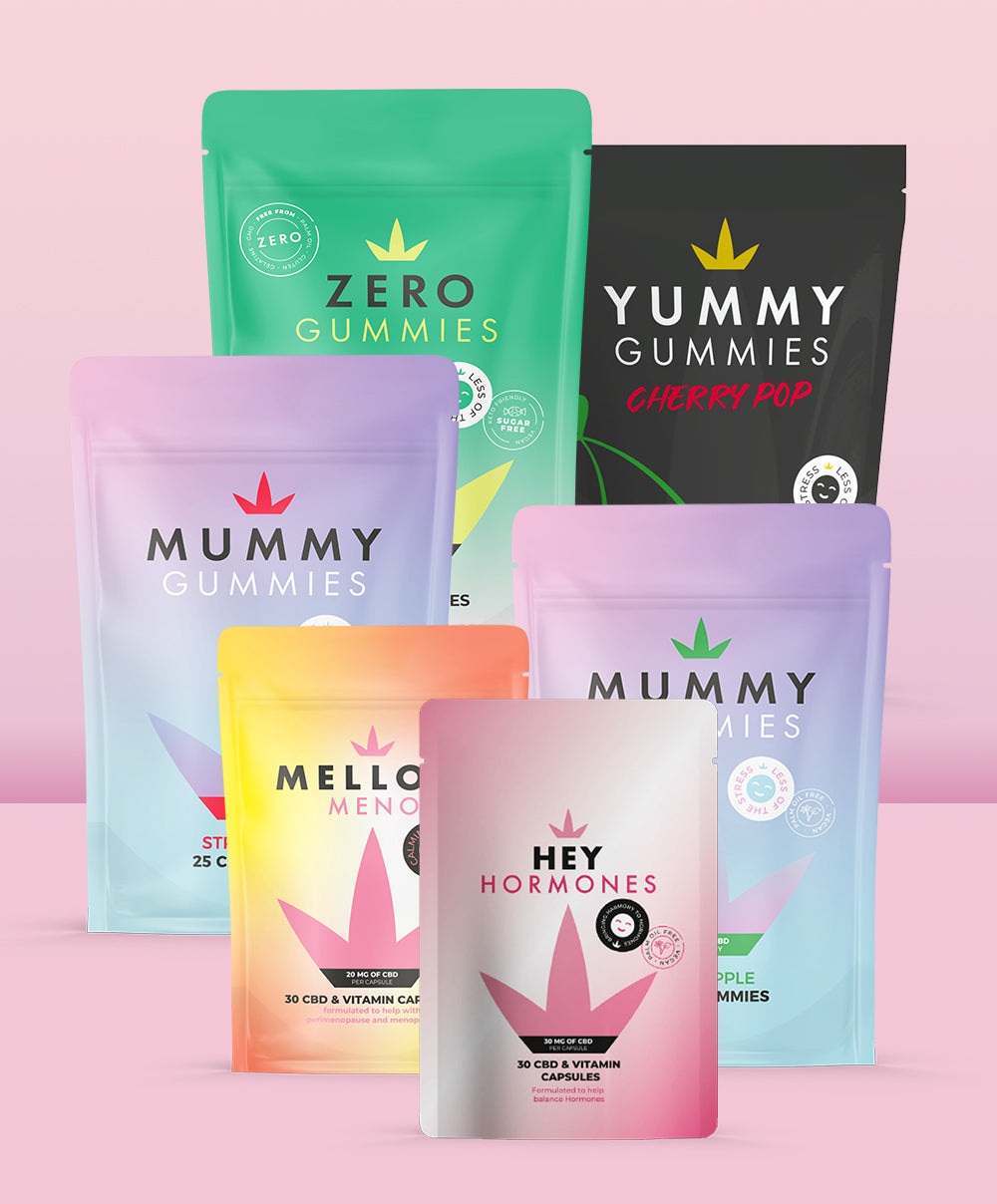 Bundle up and save!
Introducing our new CBD product bundles – your gateway to savings and wellness! Elevate your CBD experience with our carefully curated bundles, designed to offer you more of your favorite products for less. Discover the perfect balance of value and quality with our exclusive offers:
Option 1: Buy 2 CBD Products, Save 10%
Why settle for one when you can have two? Mix and match any two CBD products of your choice and enjoy a delightful 10% discount. Whether you're into CBD capsules, gummies, or bath bombs, this bundle lets you double the goodness and savings.
Option 2: Buy 3 or More CBD Products, Save 15%
The more, the merrier! Embrace the full spectrum of CBD benefits by selecting three or more CBD products, and we'll shower you with generous savings of 15%. It's the perfect opportunity to explore new products or stock up on your essentials while keeping your budget in check.
Shop CBD now!
CBD Capsules

Do you suffer with Hormone Imbalance? If so shop our range of daily Vitamin and Adaptogen Supplements to see what would help you.

shop now

CBD Gummies

CBD gummies give you the daily dose of CBD you need while being tasty, colourful, and easy to take with you and eat anywhere. Our delicious gummies are a must try!

shop now
Hey Hormones CBD Capsules
Regular price

Sale price

£30.00
Description

Hey Hormones: Your Daily CBD Dose with Antioxidants and Adaptogens for Hormone Balance

Looking for the perfect CBD solution to support your hormone health? Look no further than Hey Hormones! Our capsules provide your daily CBD dose while delivering essential antioxidants and adaptogens that promote hormonal balance. Hey Hormones quickly became one of our customer favourites and we have the reviews to show it! take a look!

Recommended Dosage: 1 Capsule Per Day, Easy to Take!

Hey Hormones recommends a convenient daily dosage of one capsule. You have the option to easily swallow the capsule or open it into a small glass of water, stir, and drink. Completely hassle free.

Powerful Ingredients for Hormone Balance

Our capsules are packed with natural antioxidants and adaptogens that work synergistically to balance your hormones. With CBD sourced from Oregon, USA, you can trust the quality and purity of our ingredients.

High-Quality Ingredients for Your Peace of Mind

We prioritize quality and ensure that our CBD products are made with premium ingredients. Each batch undergoes rigorous testing to guarantee purity and potency. Your satisfaction and safety are our top priorities. Head over to our laboratory tests and see for yourself!

30 Capsules in Each Pack - Made with Care in a GMP-Certified Facility

Each pack of Hey Hormones contains 30 capsules, providing a full month's supply. Our capsules are proudly made in Britain in a GMP-certified facility, adhering to stringent manufacturing standards.

Unlock the Benefits of CBD for Hormonal Balance

Experience the incredible benefits of Hey Hormones capsules and take control of your hormonal balance. Order your pack today and discover the natural power of CBD combined with antioxidants and adaptogens.

Our Hey Hormones capsules are Vegan/Vegetarian friendly.
Have no unpleasant CBD aftertaste.
Accurately dose the correct amount of CBD easily (30 mg of CBD per capsule)
Our Hey Hormones capsules are made using natural ingredients (CBD sourced from Oregon, USA)
Lab testing carried out on every batch (lab test results available)
30 capsules in each pack.
Made in Britain in GMP- certified facility 

How long do Hey Hormones take to work?

After two weeks of taking Hey Hormones you should expect to see the full effects. 

How many Hey Hormones capsules should I take?

One Hey Hormones capsule to be taken a day either in capsule form or opened into a glass of small water.  

Ingredients

CBD Isolate: 30mg                           
Fenugreek Extract 60%

: 

25mg     
Holy Basily Extract 4:1

: 

25mg
Maca Extract 10:1

: 

10mg     
Guarana Extract 22%

: 

45.5mg             
Ashwagandha Extract 10:1

: 

25mg
Panax Ginseng Extract 4:1

: 

25mg
Cordyceps Mushrooms

: 

161.25mg
Iron Fumarate

: 

14mg
Vitamin B1

: 

1.1mg
Vitamin B6

: 

1.4mg
Vitamin B12 1%

: 

0.25mg
Vitamin B5

: 

6mg
Vitamin D3

: 

0.5mg 

Storage

Store in a cool, dry place. 

Benefits

Each Hey Hormones capsule contains vital antioxidants and CBD to help balance your hormones naturally.

CBD is believed to have calming effects on sleep, mood and anxiety.  CBD can help with the balancing of hormones. This wonderfully beneficial cannabinoid can be used to influence hormones like cortisol (the stress hormone), melatonin (the sleep hormone) and lastly but not limited to estogren (your sex hormone). Because of this, CBD makes for a great, natural treatment of hormonal imbalances.

Fenugreek  is said to have several health benefits, particularly for women, such as, relieving menstrual cramps, and increasing sex drive. It also manages blood sugar levels and body weight.

Holy Basil Extract Holy basil has been shown to boost your body's health in a variety of ways. It can help protect against infection, lower your blood sugar, lower your cholesterol, ease joint pain, and protect your stomach. One of the most well-researched abilities of this herb is keeping hormone levels balanced naturally and helping manage symptoms of anxiety. 

Maca Extract powder is an adaptogen, which means it supports your whole endocrine system to produce the right amounts of hormones you need. Maca can help your body "adapt" to stressful life situations that might otherwise deplete your body's hormone production and cause stress symptoms. 

Guarana is commonly touted for its ability to reduce fatigue, boost energy and aid learning and memory. It has also been linked to better heart health, weight loss, pain relief, healthier skin, lower cancer risk and a decreased risk of age-related eye diseases. 

Ashwagandha helps in balancing female hormones. Research claims that It helps normalise blood cortisol levels and thyroid hormones. It even regulates reproductive hormones that aid in PCOS and period cramps. 

Panax Ginseng effectively regulates the immune response and the hormonal changes due to stress, thus maintaining homeostasis. In addition to suppressing the occurrence of psychological diseases such as anxiety and depression, ginseng also prevents stress-associated physiological diseases.

Cordyceps Mushrooms contain many compounds that help to modulate the immune system, counter-balance stress on the body and support detoxification processes, all of which are vital to support hormonal balance. 

Iron Fumarate Iron deficiency can lead to cognitive issues, it has been associated with mood disorders and anxiety disorders, fogginess in thinking. Depression can occur in association with iron deficiency.  

Vitamin B1  (Thiamin) may reduce symptoms of PMS through the coenzyme functions in the metabolism of carbohydrates and main branch of amino acid that plays an important role in appearance of physical and mental symptoms of PMS. 

Vitamin B6 & B12 are vitamins that benefit the central nervous system and metabolism.  Their roles include turning food into energy and helping to create neurotransmitters such as serotonin and dopamine. Thus helping with 'brain fog', energy levels and low mood. 

Vitamin B5 In addition to playing a role in the breakdown of fats and carbohydrates for energy, vitamin B5 is critical to the manufacture of red blood cells, as well as sex and stress-related hormones produced in the adrenal glands, small glands that sit atop the kidneys. 

Vitamin D is actually a hormone that communicates with your other hormones, making it especially essential to help balance hormones. So, ensure you're getting enough vitamin D2 to ease and prevent hormonal fluctuations.  

DISCLAIMER

All products listed are food supplements containing less than 0.3mg of THC and are not intended to diagnose, treat, cure, or prevent any disease.

The effects of Hey Hormones should be fully noticeable after two weeks of taking them.  It is vital that one capsule is taken per day.

If you are already on any medication, please consult with a doctor before taking them as they can alter the process of the other medication and cause potential interactions.
As featured in...


Let customers speak for us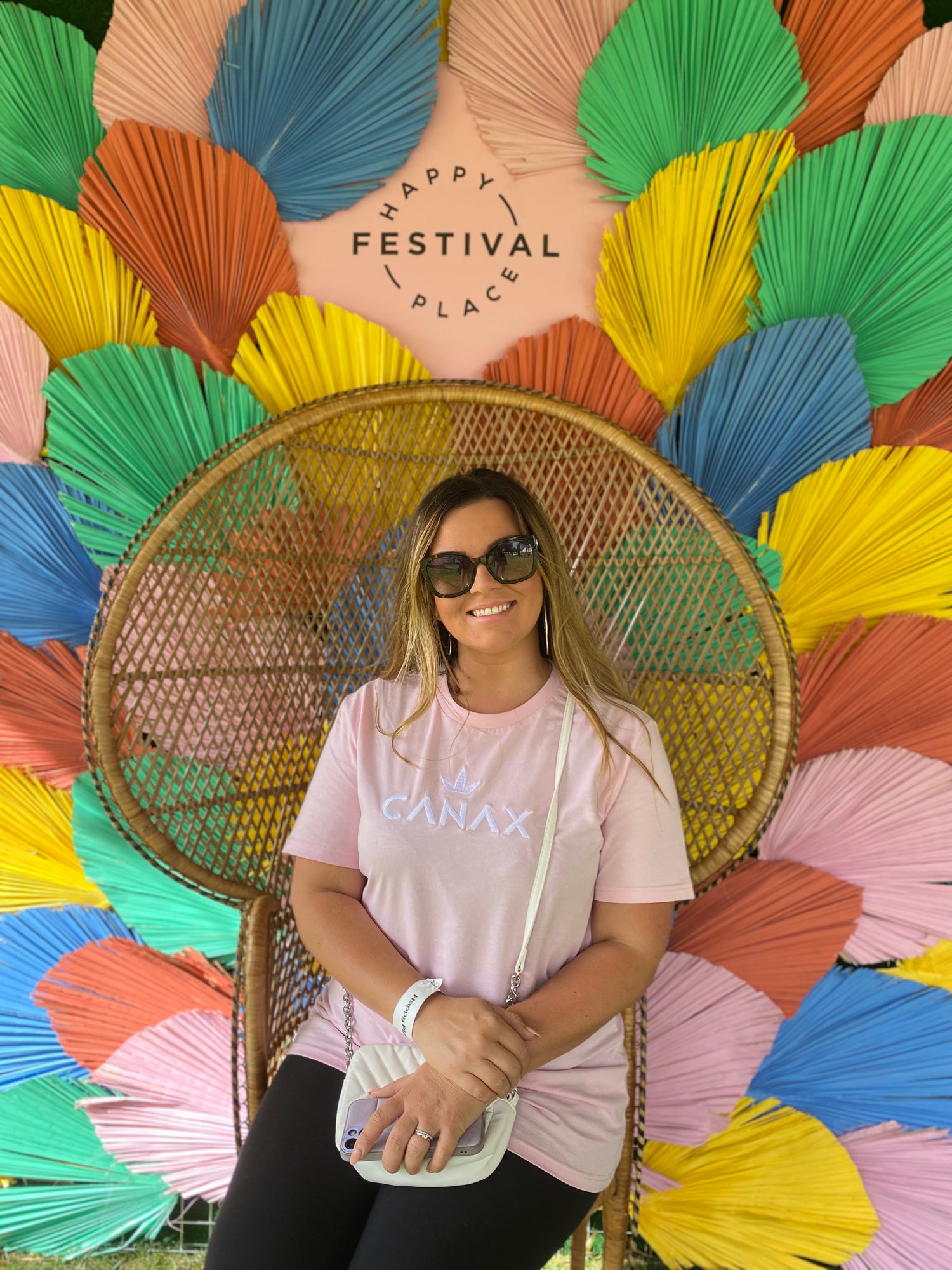 About Canax
Welcome to Canax CBD, leading providers of CBD gummies in the UK and a partnership forged in friendship by co-founders, Jess and Sophie. A nurse by trade, Sophie has seen the many benefits of CBD first-hand in patients across the UK. She's seen the positive impact CBD products can have, and has always had an interest in the uses and effectiveness of this natural plan.

Dedicated to providing only the highest quality products with a simple buying process for our customers, we swear by our motto 'less of the stress'.
Find out more